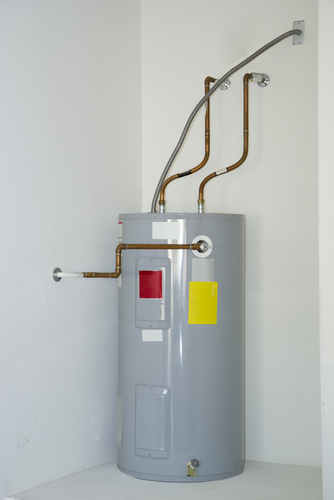 Out of the many parts that make your home's plumbing system tick, that big tank tucked away in the garage is probably the most expensive. This, of course, means that it's also one major appliance that you're going to have regular issues with.
Is the water coming out of your faucets too hot? Not hot enough? Is it discolored or giving off a vaguely unpleasant smell? If so, your heater is likely to blame. And for water heater repair and replacement in Grand Junction or Mesa County, CO, Double Diamond Plumbing offers the most efficient solution.
It may only be a small blessing, but issues with your tank tend to be self-evident the moment they spring up: all it takes is one unexpectedly cold shower or scalding handwash to know that something could be amiss. Depending on the type of heater (which can range from gas to electric, storage to tankless), your solution could be as simple as fiddling with the temperature control valve. Or, if you aren't quite so lucky, you may be due for an entirely new system.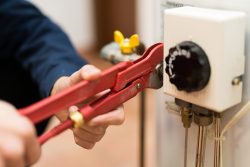 While some of these issues can be solved with a little elbow grease yourself so long as you know how your system operates and from where the problem stems, it's inherently risky to mess around with a large container filled with gallons of scalding water. Scalding water that is pressurized, no less. As such, some of the work that you may need done — such as replacing an anode rod or dip tube, or stopping overheating or pressure buildup — is best handled by professionals who know how to handle these problems safely to avoid additional damage to your tank or yourself!
Of course, if worse comes to worse, your setup comes with a built-in expiration date, too: eventually, it will start to corrode. If your tank is leaking, it's time for a replacement, and new water heater installation is something that you will always want to leave to an expert.
Whether it's a smaller fix or full switch to a new machine, Double Diamond Plumbing is available for all inquiries on water heater replacement in Grand Junction, CO. Contact us a call before you're in hot (or not hot enough) water! Don't forget out work on air conditioning, drains, heating systems, and plumbing, too!