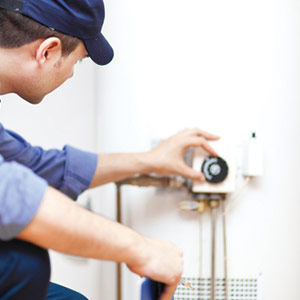 Year-round residents know that while Grand Junction and the surrounding region can get pretty hot in the summertime, it also faces incredible cold during the rest of the year. That's why it's crucial to get proper heating installation in Grand Junction CO.
A solid heating system keeps your home or office comfortable, wards off structural damage and an over-accumulation of snow, and prevents your pipes from freezing. Double Diamond Plumbing provides all the heating services you need to equip your residential or commercial property for the coming winter, including:
Heating unit sales: We carry excellent boilers and stand-alone and central heating units for customized installation in your home or commercial office. Our heating units are of exceptional quality and are available in a variety of price ranges.

Water heater and boiler installation and service: We provide full installation and any necessary repair of your water heater and boiler to ensure they heat your water efficiently and safely for years to come.

Heating installation and service: Whether you need central heating, forced air heating, or radiant heat, we thoroughly install and repair or maintain your units to safely heat your home or office to your preferred temperature.

HVAC service: We also provide installation and service for your HVAC units to help you achieve maximum year round comfort.

Gas piping service: If you are using heating units that require gas, we are happy to provide service for your gas pipes, to keep your gas flow efficient and safe throughout your property. If you suspect you may have a leak, call us right away and we will ensure your pipes are secure.
If you're looking for reliable heating contractors in Grand Junction CO, look no further than Double Diamond Plumbing. Just call 970-242-5547 to keep your home or office warm and comfortable.