Plumber in Grand Junction, CO
Double Diamond Plumbing has been your local professional HVAC contractor for plumbing, heating, sewer systems and more since 1993. We provide installation, maintenance, cleaning and repair services to both residential and commercial properties throughout Grand Junction and Mesa County, CO.
Your Local Plumber and HVAC Contractor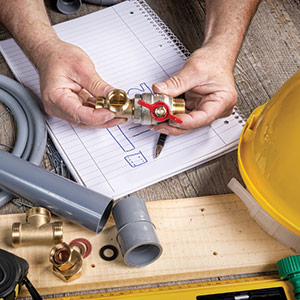 Your heating, cooling, plumbing and sewer units are by far some of the most important features of your home. That's why it's important to keep them well maintained to prevent breakdowns, and to ensure you're investing in quality repair services when they do. So, if you're looking for reliable plumbers, Double Diamond Plumbing has it all. We have over 20 years of experience in the business of HVAC repair, and our portfolio includes new construction, remodeling and renovation projects of all types and sizes for both residential and commercial properties.
We offer full-service HVAC repairs that include work on air conditioners, drains, heaters, plumbing, and water heaters. We also offer repair, replacement and line cleaning for your gas piping, sewer and water lines to keep your home running as safely and efficiently as possible. Learn more about why customers trust us for everything from furnace installation to heater repair in Grand Junction CO and the surrounding area:
We are licensed and insured for your protection.
We provide service throughout Grand Junction CO.
Our specialties include plumbing, A/C and heating repair.
We offer free estimates.
For more than 20 years, we've been your leading local contractor.
Service Areas
Grand Junction, CO
Clifton, CO
Fruita, CO
Glade, Park, CO
Loma, CO
Mack, CO
Palisade, CO
Whitewater, CO